Mini-podcast made up of stories from your closest friends.
Discover to the wonderful world of Cappuccino !
Embark on a journey of delightful connections with Cappuccino. Whether you're sparking new friendships or seeking a delightful escape in your day, Cappuccino is the ultimate companion.
In the app, you and your friends create mini audio tales ("beans") as the day unfolds – from life updates and amusing incidents to captivating moments. Immerse yourself in your very own Cappuccino, a medley of your friends' engaging narratives set to captivating music.
Introducing the Cappuccino bot on Discord – your gateway to intriguing conversations. Stir up chats with random questions or tailor them to your liking, all at the tip of your fingers.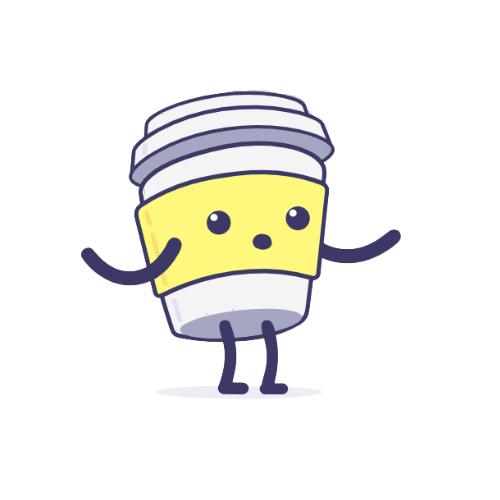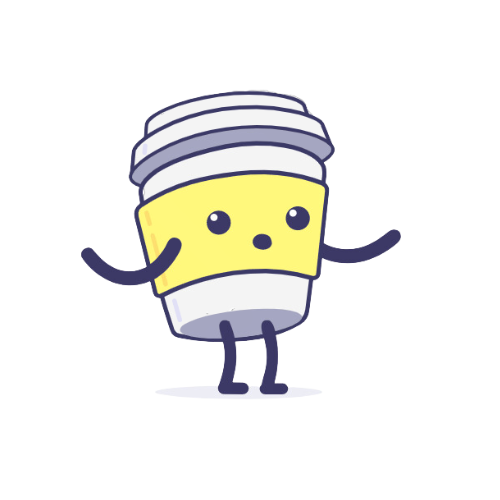 Join our community on Discord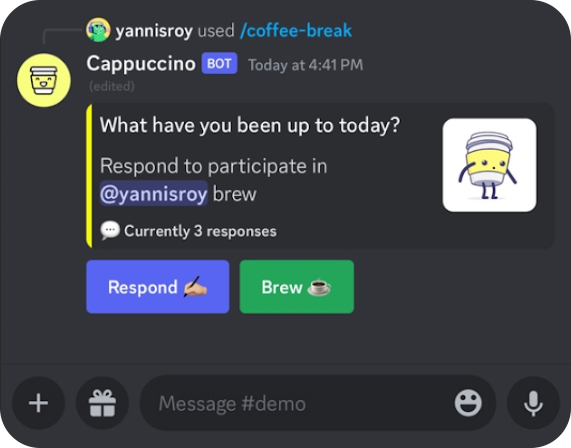 Whether you're looking to break the ice with new friends or just need a little pick-me-up during a long day, Cappuccino is the perfect companion.
With the Cappuccino bot, you can send random questions to start a conversation or personalize them to your heart's content. You may be feeling like talking about your favorite hobbies, or perhaps you want to hear what others have been up to lately – whatever your mood, Cappuccino has got you covered.